At I C Publishing we are passionate about helping others, like new author Anita Heidema, tell their stories and share their experiences and wisdom in life and work. Our interviews are meant to help and encourage other writers, and at the same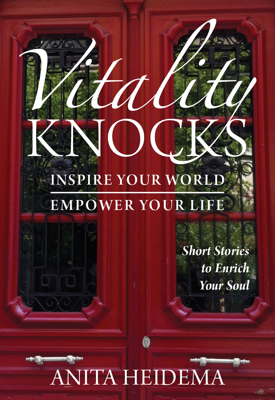 time celebrate the hard work and courage that goes into birthing the amazing books inside all of us.
In her first book, Vitality Knocks, Anita introduces us to Vitality, a spunky, intuitive woman who speaks candidly about her struggles and accomplishments as a wife, mother and business woman. She takes on the real world on her terms. Then bravely and thoughtfully shares her insights gleaned from the often scary, sometimes gut-wrenching, and always interesting events she finds herself entrenched in.